Did you see the game last night? Sooooooooooooo good, right? Big ups to my man Fish for layin down the law.
We all know that Fish hasn't been playing so hot, but that makes up for all those missed three's in my opinion. Scola, pshhhh. I can't stand that jerk. "Hey, look at me i'm Luis Scola from Buklatvia or something. I eat my boogers." Stoops.
Did you know Derek has an imdb page. Not for being in movies or anything, just for being a pro athelete that plays televised basketball games. Wierd. Luke Walton has one too but thats because he was on the young and the restless once.
What? TYATRO? Samantha's love interest?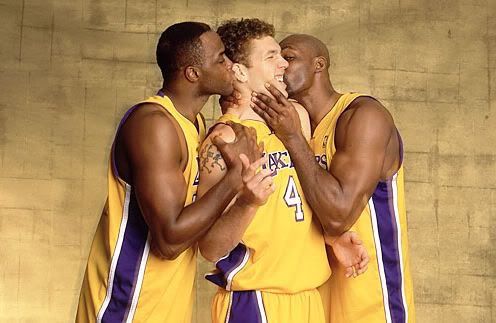 Stoops.